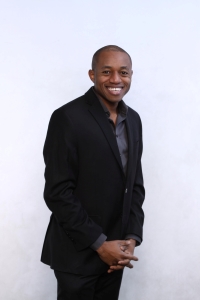 Our greatest heartache at ACILD is seeing that many resourceful and brilliant African youths are hindered and confused by a lack of sufficient guidance, mentoring and inadequate resources. Currently, there is rapid economic transformation occurring in many African countries. The world has taken notice. Countries like China are investing in the continent because of the huge potential. The past decade of unparalleled growth and stability has changed the world's perceptions about Africa for the better. In 2011, six of the world's ten fastest growing economies over the last decade were in Africa. However, with this transformation, there is a tendency to assume that education and innovation might be under-invested in, which would not augur well for the long-term development of the continent.Our hope for Africa is that the boom in African economies will also be felt among the school corridors and innovation hubs in Africa. Education and innovation are keys to the long-term growth of the continent. Africa has much to offer in terms of fostering innovation and building the next generation of leaders. It is what we do with what we already have that can really set the trajectory of the region. As Nelson Mandela indicated in his autobiographical work, The Long Walk to Freedom, "Education is the great engine of personal development. It is through education that the daughter of a peasant can become a doctor, that a son of a mine worker can become the head of the mine that a child of farm workers can become the president of a great nation. It is what we make out of what we have, not what we are given, that separates one person from another." We hope you will be able to join us in this journey.
VISION
Safeguarding the health, food security and economic welfare of communities in Africa.
MISSION
To be a legendary reference point for developing leadership and excellence in science and innovation towards promoting the development of emerging African economies.