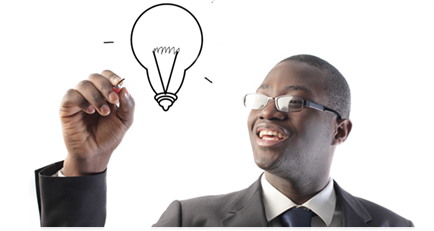 Through the Leadership & Ethics Institute, we provide training for personal and professional growth in order to develop African professionals into visionary leaders who can devise solutions to Africa's most pressing problems.
Our main target for this program are youth and women. Empowering young people is crucial, since they are indeed the future. But we believe that instilling in young people the passion, leadership and purpose needed for innovation is essential transforming them into powerful agents of change.
The gender imbalance is disturbing, especially when one considers the fact that it is primarily women who are involved in the production and processing of food in Africa. Women hold a wealth of knowledge about agriculture and are thus well-positioned to create effective, sustainable and appropriate solutions.We believe that youth and women are the game changers – they can supply a new engine for economic growth in Africa.
To achieve this vision, the Leadership & Ethics Institute provides workshops, seminars and symposiums for students in university and secondary schools, as well as for university lecturers and secondary school teachers; workshops and consulting for prospective students in sourcing and securing scholarships and fellowships; an international networking platform connecting African professionals with other experts and professionals; and more.