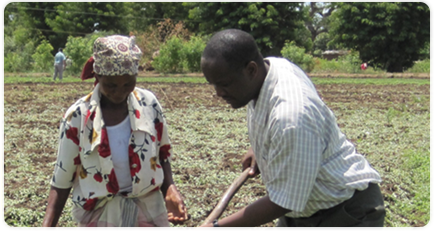 The Innovation & Trust Program has two main areas of focus: the health and agricultural sectors.
In a continent with sufficient arable land and ideal weather conditions, why has agricultural development been so slow? Or, the main question we had encountered in our many years of field work in Africa was: at a time when new and promising agricultural technologies are available for farmers, why has adoption been so low?
We discovered a serious, yet inconspicuous, bottleneck: lack of trust. Despite the millions of dollars multinationals have been doling out through agricultural biotechnology public-private partnerships, farmers are sceptical about adopting new technologies, especially when the private sector is involved.
Through five consecutive years of working alongside various players in the agriculture sector in Africa, including farmers, we learned of the many effective ways to build a bridge between developers and providers of new technologies and the end users thereof.
It is through this experience that we have designed a program that offers services such as social auditing for development programs, workshops on trust building, farmer engagement techniques and monitoring and evaluation of agricultural projects.
Our health objective is to maximise delivery of health care in developing regions by utilising affordable and innovative technology and to bring good quality health care closer to those who need it most.